Incident channels can be stressful: there's a lot going on and it's important that everyone can get on the same page quickly.
That's why this week we've been working on a project targeting the key areas where our bot was a little noisier than we'd like.
By streamlining our comms throughout an incident, you'll be able to see the information that really matters, making response that bit smoother.
Creating incidents
We've condensed custom fields, and extra context on the incident into "More details", meaning you still have immediate access to everything you might need.
Joining the channel and getting up to speed is now much smoother, giving you access to the actions that are really important.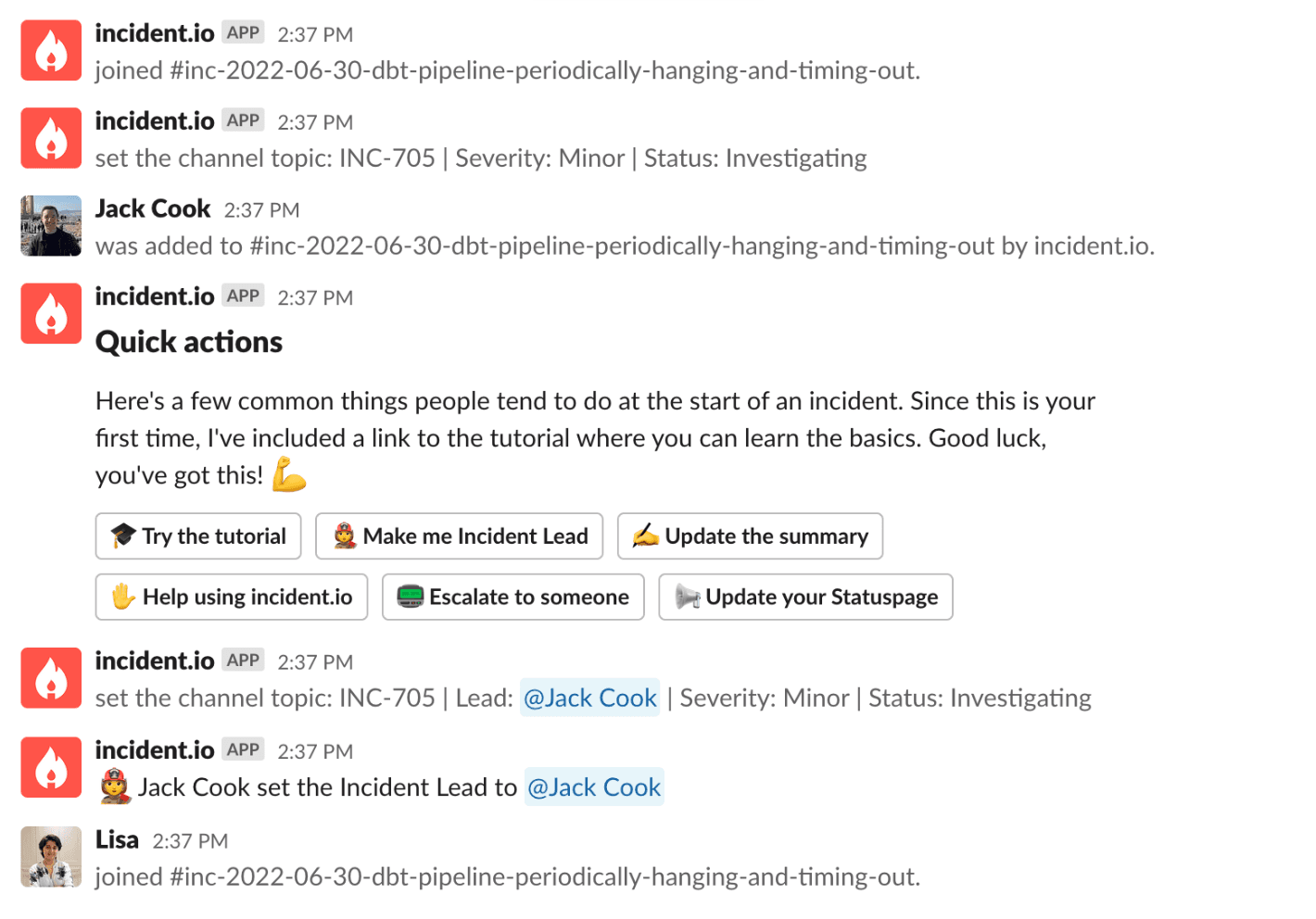 Creating an incident: before and after
We're now rolling up all PagerDuty updates into the most recent message.
After connecting a PagerDuty incident, you can see who's been notified, how it happened, and we'll keep this up to date as the updates roll in.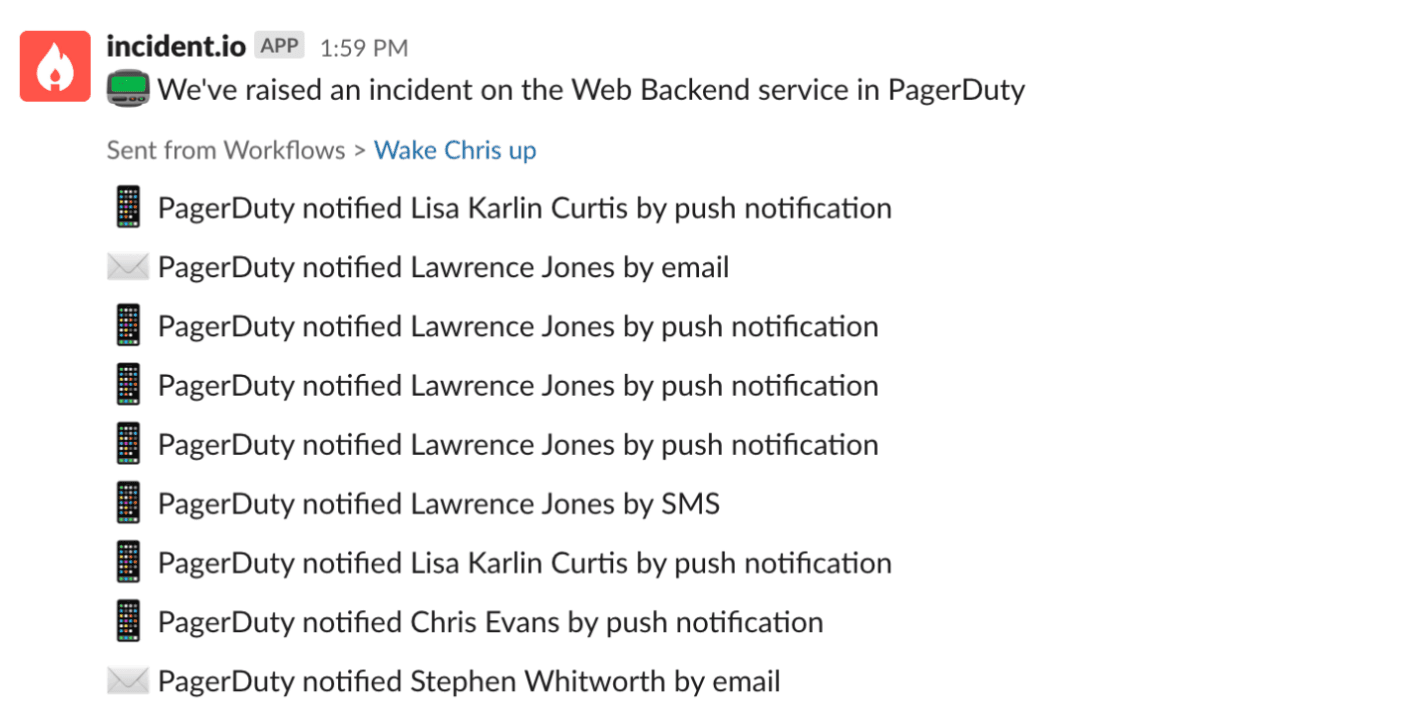 Using PagerDuty: before and after
Closing incidents
We'll now send just a single message when you close an incident, showing you exactly what changed.
We've also condensed our post incident actions, giving you a more condensed run down of what's next.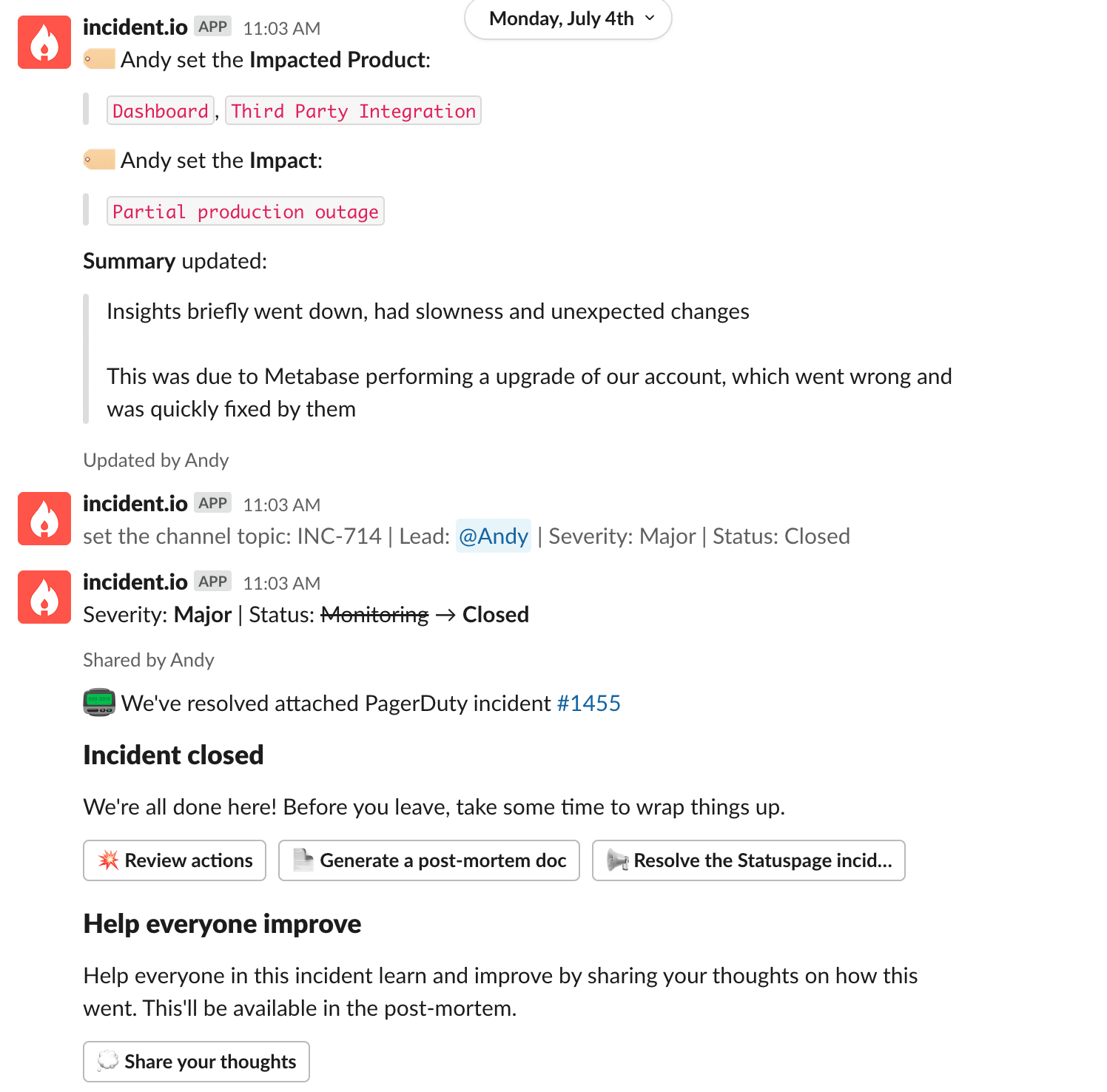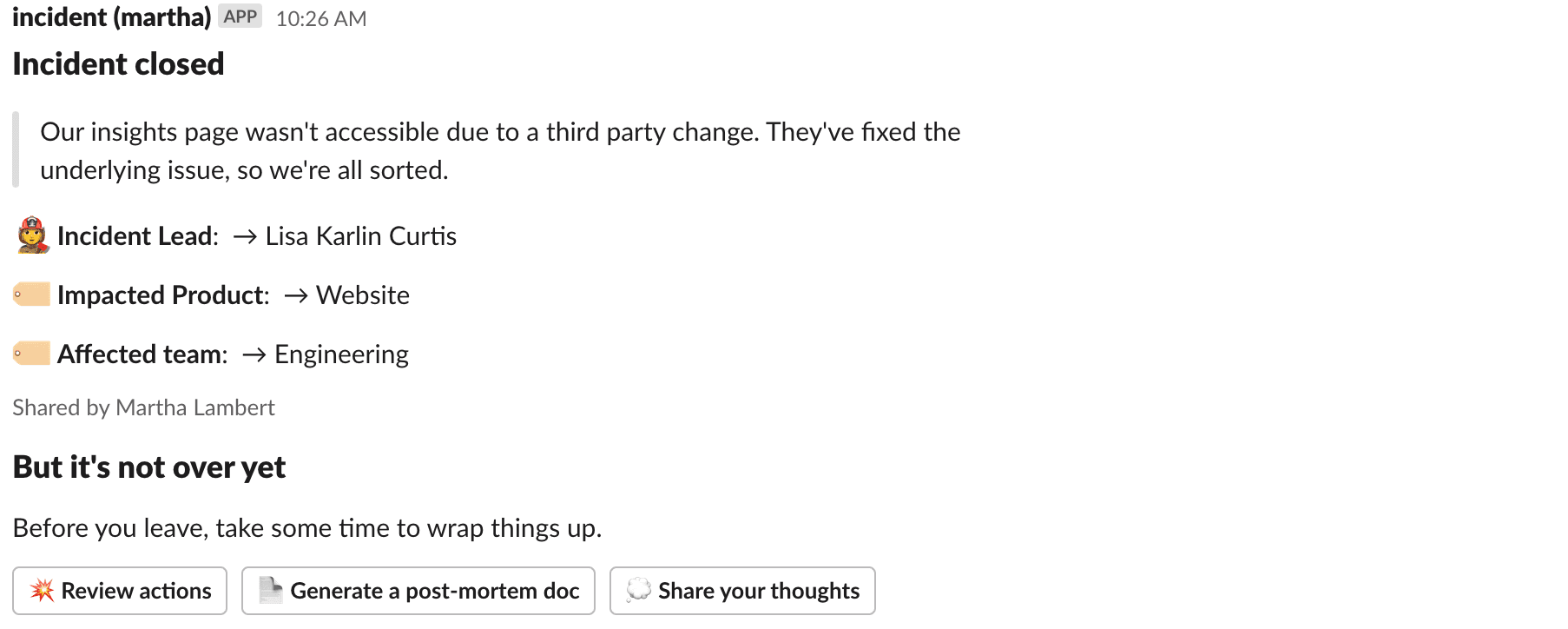 Closing an incident: before and after
Channel topic
We've moved the core information about your incident (severity, status, lead) a very short distance from the channel topic to the bookmarks. This means updating these fields no longer causes extra noise by sending a second update message. Now we'll just send one - nice and simple.

Custom fields
We've added a new option to configure when using custom fields - "Show in announcement post". For each field you can now configure whether it should be listed as part of your announcement post, or if you'd rather it stay in the background.

What else we shipped
🆕 Public API incident types list method
🆕 Workflow step to archive a channel
🆕 Integration with Sentry - check out our blog post
💅 Incident reference is now set to the Jira ticket title for auto-created incidents
💅 Workflow steps now include additional warning messages when there is risk of messages not delivering
🐛 Fixed a bug using update commands in tutorial incidents
🐛 Fixed a bug handling users removed from PagerDuty in On-Call Calculator