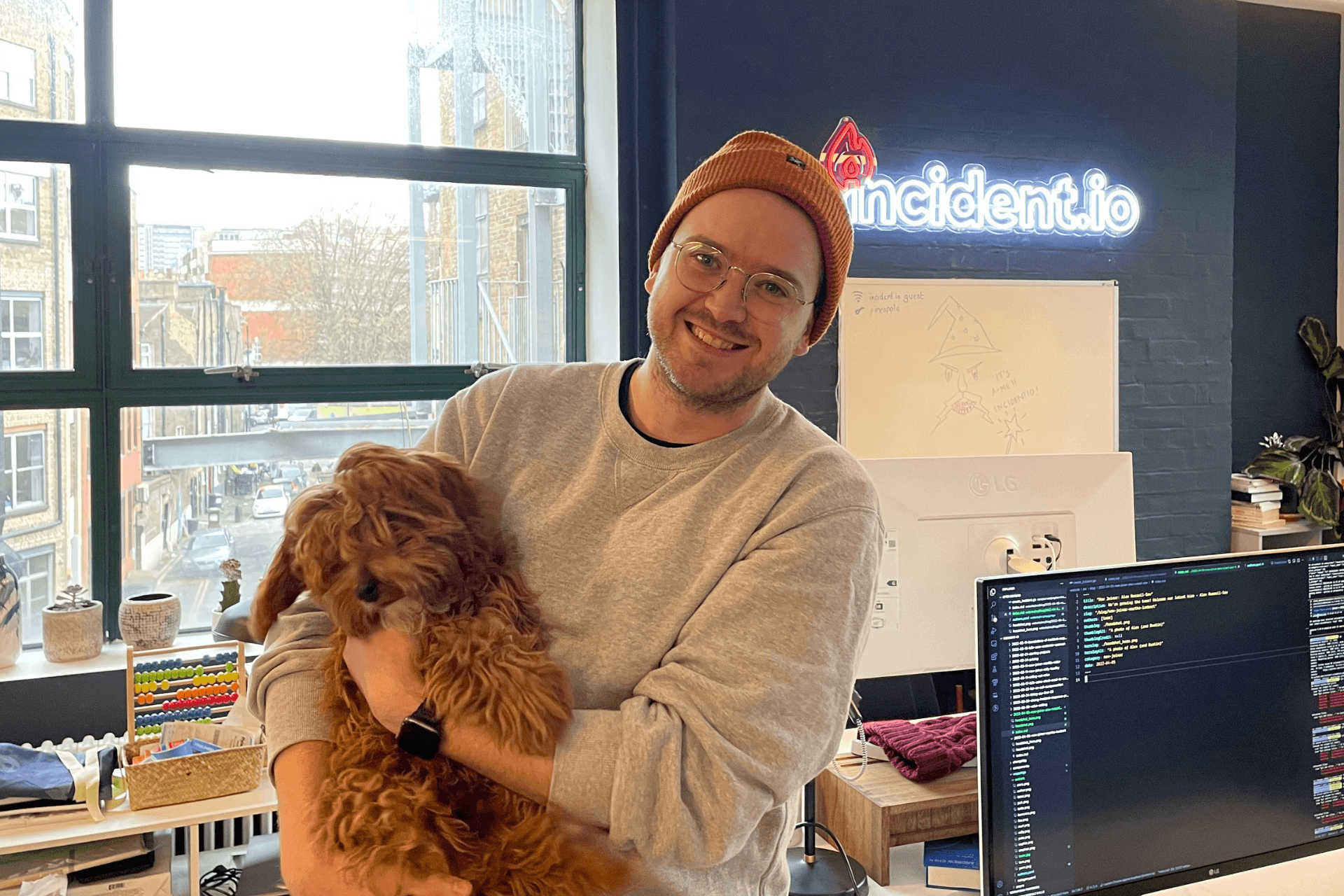 Hello! I'm Alex, another new engineer at incident.io!
I'm joining from Stripe 💳 where I was working on open banking, having previously worked with Sophie, Chris, Stephen & Pete at Monzo. It's great to be back working with people I really admired during my time there, and to be working on such an exciting product where I personally know the pain that we're solving for people. Having a sense of confidence that what we're building is the right thing is a great feeling, and working with such a talented team is just a bonus on top of that.
Outside of work i'm known for having the fluffiest dog you'll ever meet (who is also terrified of everyone 😅). Working on lots of weird little side projects, and building real things too! I'm currently doing a ceramics class (snap Martha), and also recklessly bought a CNC milling machine. Time will tell whether this was a wise purchase or not, my money's on not.