Insights email
You can now receive a monthly overview of your organisation's incident activity! This email shows a number of insights that allow you to keep up to date on your organisation's number of incidents, readiness and workload. Here's a sneak peek: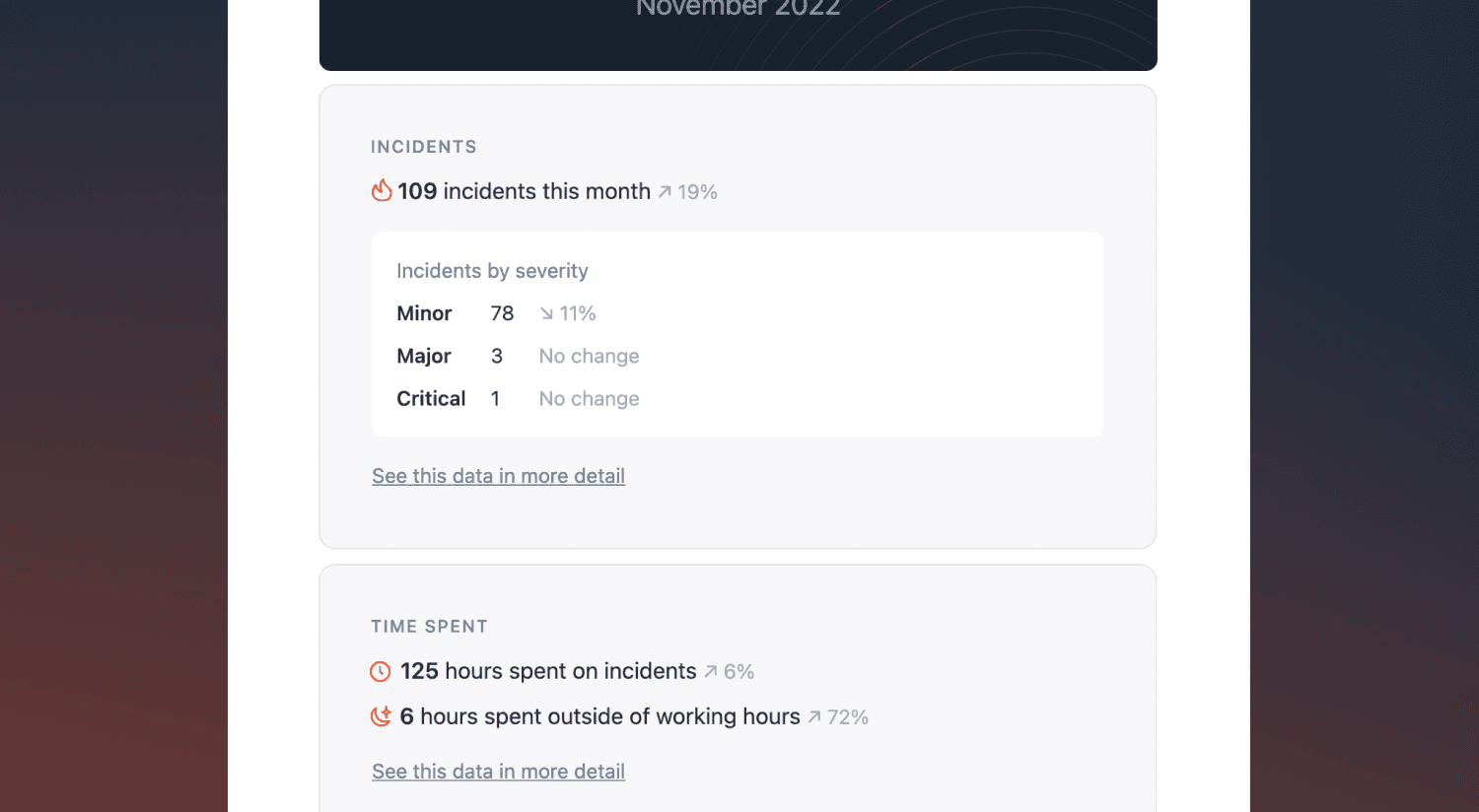 It also includes a personal summary of your incident activity: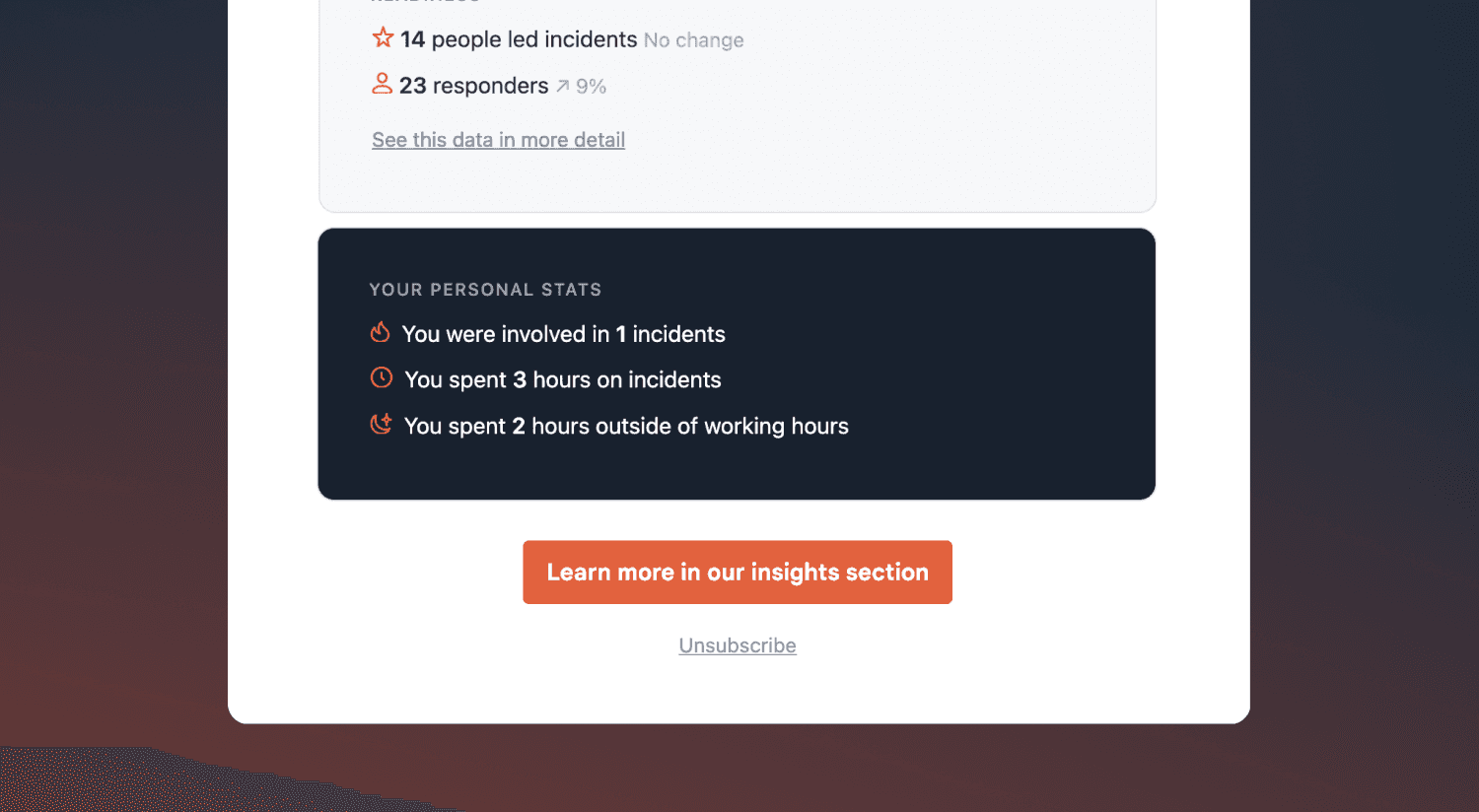 To enable the email, head to our new Preferences page and flip the switch in the new Insights Emails section.
On-call calculator for Opsgenie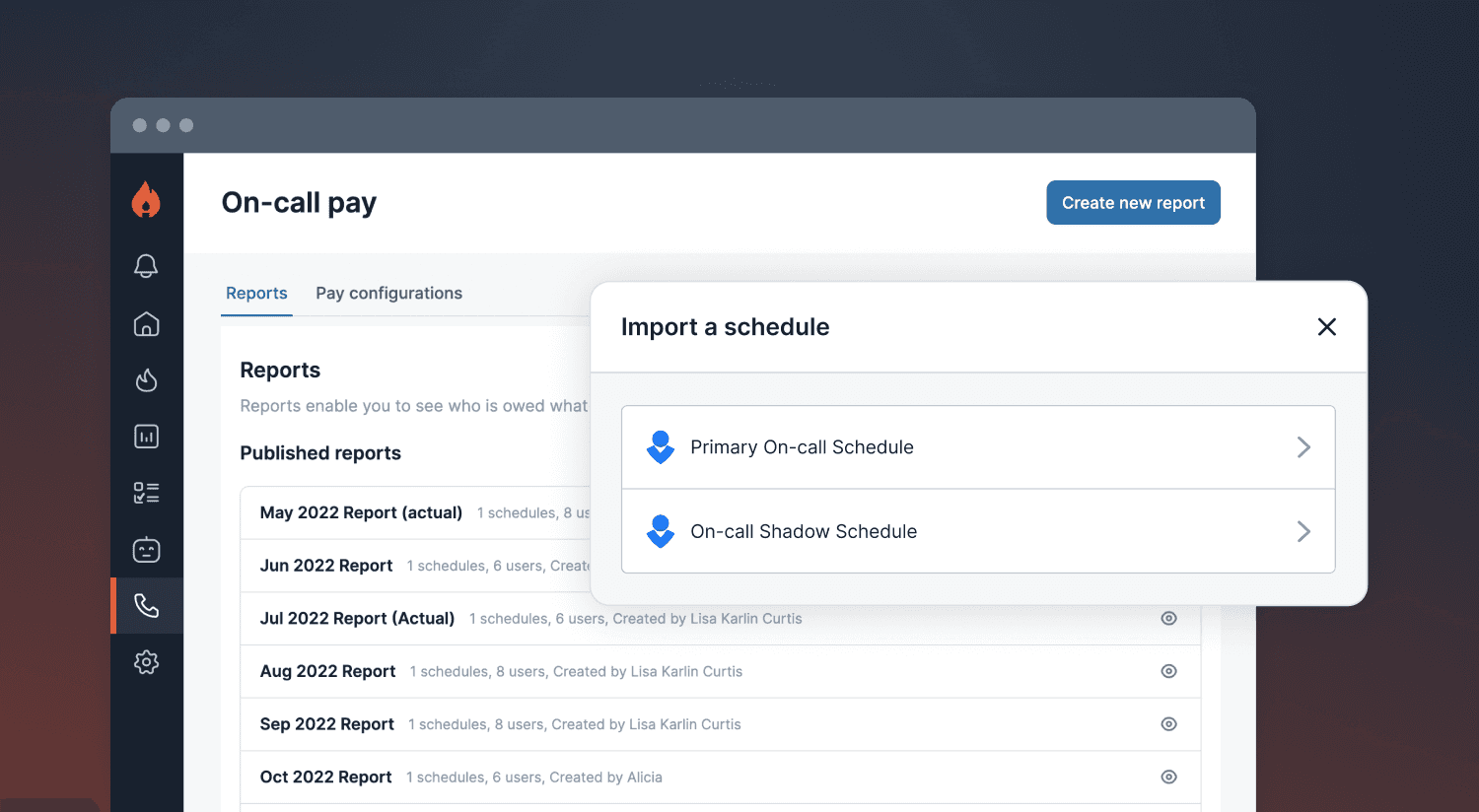 If you use Opsgenie, you can now use our on-call pay calculator to see who is owed what. To get started, click "On-call pay" in the sidebar. From here, you'll be able to generate a new report for a given time window. Just pick the dates you'd like to generate the report for, and then select which of your Opsgenie schedules you'd like to include.
You'll need a pay configuration for each schedule. This specifies how people are compensated, and lets you add overrides based on days of the week, or holidays.
Export to Asana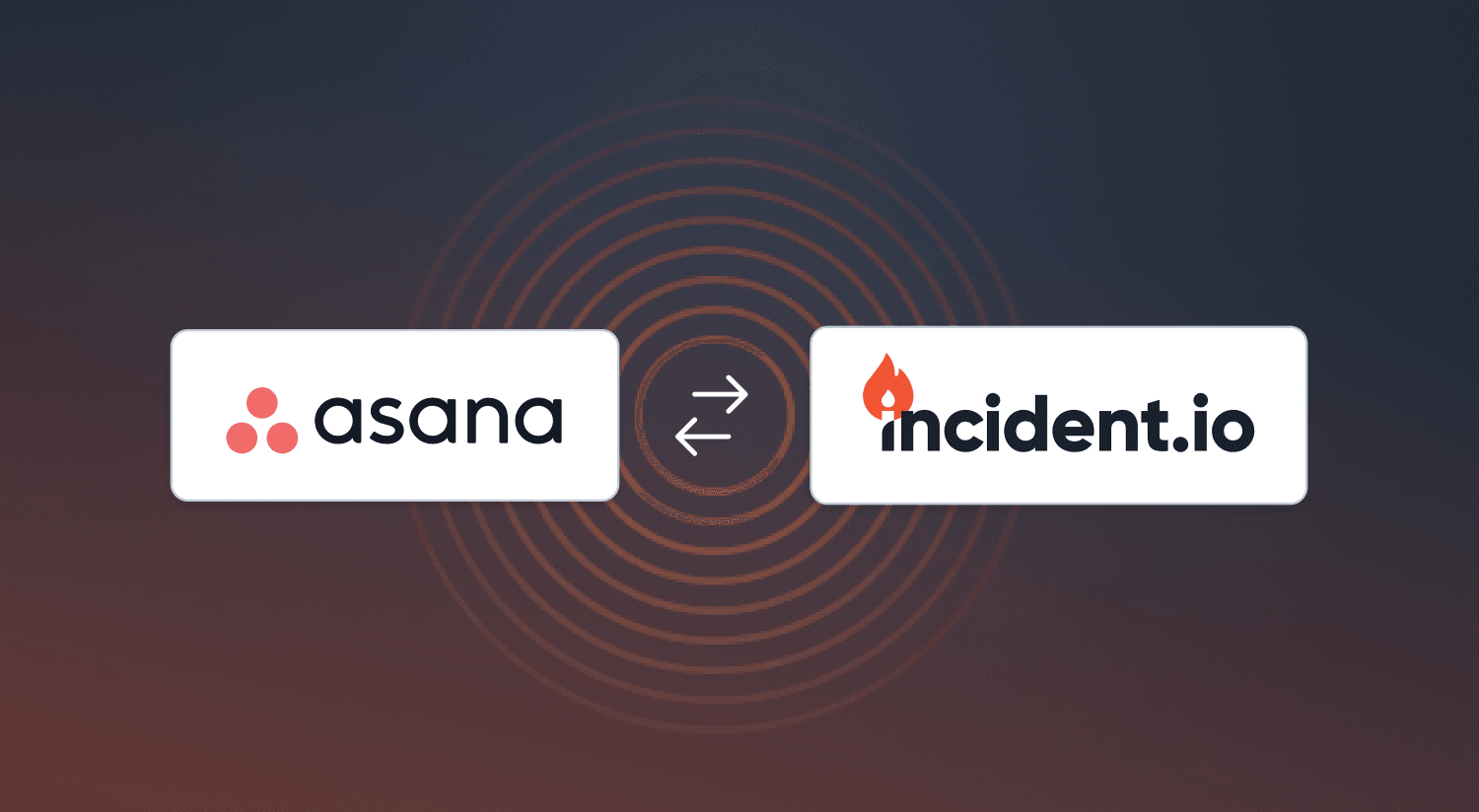 We've added Asana to our growing list of issue trackers that you can export incident follow-ups to. We'll sync changes in Asana right back to incident.io, where you can use policies to encourage people to complete incident follow-ups quickly, and monitor this in Insights.
Get started with our connection guide!
What else did we ship?
💅 Web: the lists on the dashboard homepage now render better on small screens
💅 When we escalate to PagerDuty, we'll send more information to help you get started (including links to the Slack channel and the incident homepage)
💅 Multiline updates now look clearer in subscription emails
💅 If you pin a Slack message that links to another message, we'll pull both of them into the timeline so you can see the context
🐛 Fix bug where you couldn't edit externally synced custom fields with long option names
🐛 Fixed bugs where channel bookmarks weren't showing up immediately after a call link was attached